What makes a perfect pairing of cheese and wine? How do we take the guess work out of shopping for them when faced with so many choices? Join us as we explore style, flavor, texture, body, aroma, and complexity in an educational forum that will tickle the fancy of the wine and cheese lovers among us!
Uniquely designed to engage members from the New England and  Chicago Dames Chapters and guests, we will spend an hour soaking up the knowledge of four talented women. Dame Portia Belloc Lowndes, President of the LDEI Chicago Chapter, will moderate our experts who have paired four distinctive cheese styles with four varietal wines. We will learn how to identify our own personal taste preferences and effectively communicate those preferences with wine and cheese purveyors.
This virtual event is open to Dames ($10) and non-members ($15) with all proceeds going to fundraising efforts of the Chicago and New England Chapters. Purchase of wine and cheese are optional.  Our sommeliers have chosen wines that should be easy to procure and the four cheese selections can be purchased online through Jasper Hill, if you have difficulty sourcing them locally.  (A "shopping list" will be emailed to participants on April 12.)
You can choose your level of participation, selecting one wine and one cheese or all four pairings.  If you feel comfortable you canhost this event in your home, with family and friends to enjoy multiple selections!
Date:   Tuesday, April 27,
Time:   Chicago Dames:  5:30 PM Central Time,
New England Dames:  6:30 PM Eastern Time
Place:  Online (Zoom)
Cost:  $10 for LDEI Members, $15 for Non-Members
Register to Purchase Zoom Link here
Panel of Speakers
Dame Susan Fallon Brennan is a certified cheese professional with a background in the culinary and pastry arts.  Susan has worked in such high end New York restaurants as Eleven Madison Park and Daniel.  Her focus switched to cheese while working for four years at the Kensington Whole Foods in London, England. Once stateside, Susan continued her work in the cheese industry as a sales representative at Seacrest Foods International. She is on the board of the Massachusetts Cheese Guild and became a New England Dame in 2019, currently serving on their Board.
Dame Rebekah Graham
experienced her first great wine in 1997. In a single mesmerizing sip, a new direction had been set in her life. Since then she has spent decades pursuing a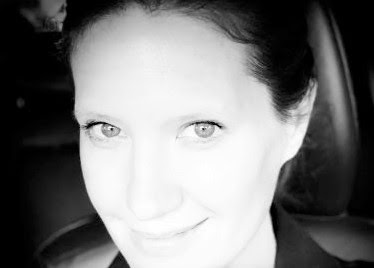 continually broadening passion in wine, beer, spirits and service.  After a few years as an assistant sommelier in New Mexico and at Chicago's famed Pump Room, Rebekah became the Wine Coordinator at the Publican in Chicago. In the years since she has developed beverage programs for Citrine in Oak Park and her own restaurant, Twain, in Chicago.
Katie Losito is the Vice President of Sales & Marketing for Jasper Hill Farm—a working dairy farm with an on-site creamery and underground aging facility in the Northeast Kingdom of Vermont.  There, she spends most of her days building and managing a growing sales team while working on pairings—getting the right cheese to the right customer.  With 15 years of sales experience across several industries, including television, global transportation, and food and beverage, Katie specializes in sales operations and improving team product knowledge.
Dame Jenni Wagoner is Sommelier and Wine Director for Michelin-starred Sepia and Proxi in West Loop, Chicago. Jenni crafts the wine lists for both restaurants leading to recognition for
Sepia as one of "America's 100 Best Wine Restaurants" by Wine Enthusiast magazine. Jenni is a huge supporter of female winemakers and female-owned wineries, featuring a fully women-led list at Proxi.